isI spent my last days with Corey , Her friend Cynthia , and her friend and blogger Lea .
As always , when somebody from the country is talking to poeple from others . You try to teach worlds ...well funny worlds , expressions ..
Actually this time , I didn't have to .Corey and her (my)friends have reminded me some of them .
Thanks to Marie Antoinette's Behavior and Cynthia we " reminded " a wonderful expression :
La cuisse légère
Well I'm going to show you what is " avoir la cuisse légère " means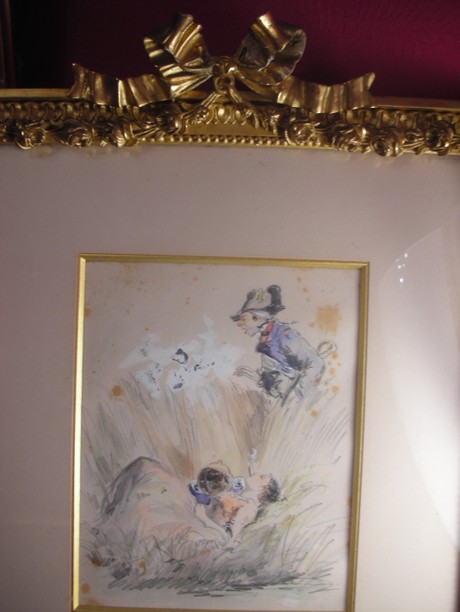 French XIX th century watercolor , illustrating a french woman ...
This one illustrates also pretty well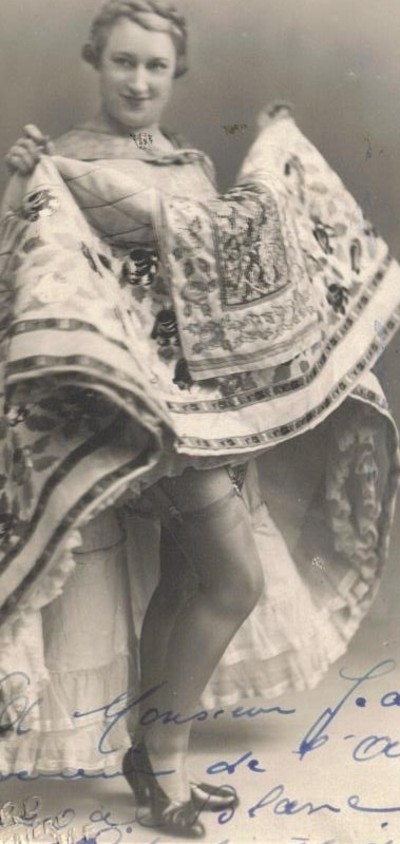 Old picture from my own collection ..
Last night , for the diner , as a fabulous match maker , Corey wanted me to " avoir la cuisse légère"
Well have you got what it means ???
It means to be an easy woman ...
Is corey trying to mime what is the " cuisse légère " or Mistinguette singing :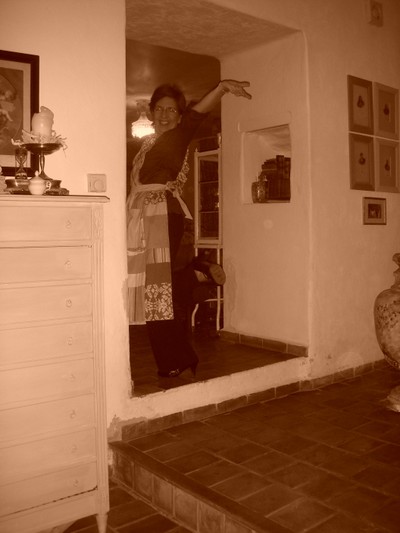 On dit qu' elle a de belles gambettes ...c'est vrai ...
Others french worlds :
Grignoter
and gambette