Little Clarisse will become grown up .
My sister Clarisse was like my daughter . We have 13 years difference of age .
Now she is almost an adult . She just turns 18 years old on the 4th of july.
And Guess What ?
She is learning an old fashion job : she will be an upholsterer like our Dad .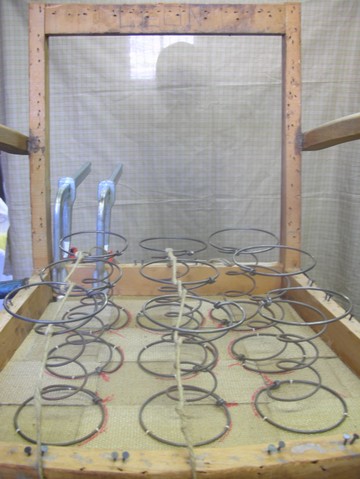 Clarisse's upholstery on a " bridge armchair" from the 50's
In september , she will start learning with my dad in our workshop ans she will go to the " compagnon's school" in Paris
She will learn the best , she will learn how to upholsterer an original XVIII th century chair only with horse hair " garniture à l'ancienne"
she will learn how to put fabric on the walls
she will learn how to hang curtains the right way .
This young little girl will do an old job ....Great ....
My dad is going to pass on his Savoir Faire.
I'm so proud of her
We will be the daughters of the upholsterer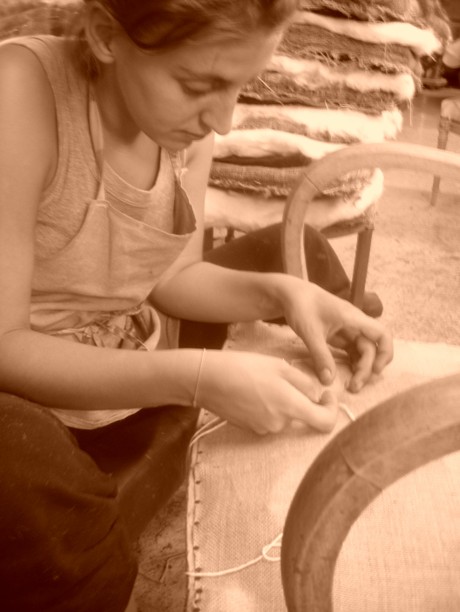 Even is she has worker's hands , she has nimble fingers ( the french expression is nicer we say have "des doigts de fée " that is to say have fairy fingers")
Look at her
She is fragile but so strong
she is young but so mature
She is fashonniable but so old fashion