This note is to introduce you to someone I love : MY DAD
He is the best in his art ...OF COURSE
He is an upholsterer , not only an interior decorator . He has been working since the age of 14 years old . So he can say , he has SAVOIR FAIRE
I grown up in his workshop and I love and I still love the smell of horse hair , of wood , of wool ....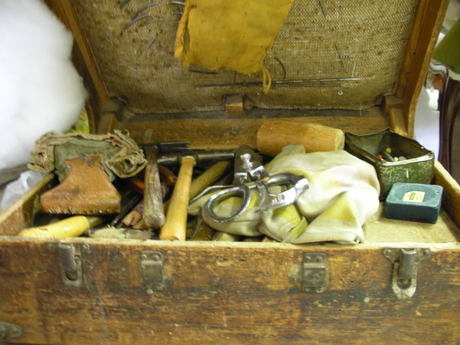 his toolbox
Today He does a mattress , He works like in the XIX th century .
Did you think someone in France , near Marseilles was still doing "old fashioned " mattress ??
This mattress reminds me my childhood full of softness , smoothness and voluptuousness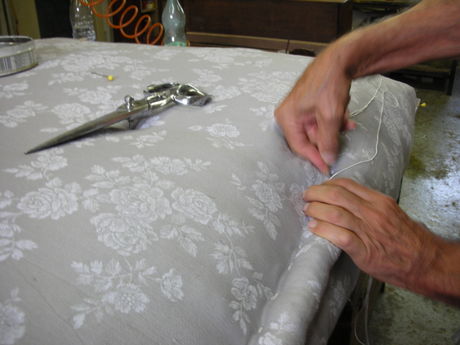 Don't you like his worker hands ?
In his workshop , he teached me to do his work only with passion I DO
he teached me to share everything ( he loves to teach his work to youngs) I DO
he teached to be patient I DO
he teached to be generous I try to be
He teached me a lot of others things that I will tell you one day
By the way , I've forgotten my sister, 18 years old , is learning his work , she will be a " compagnon du devoir"