This morning by reading the post of Blogger All the Best . I wanted also to write about this famous toile .
I look around me , this time again I found a collection of Toile de Jouy . I found a selection of fabric , of lamp , of apron , coverbed ....
I haven't had time to take pictures of all of them but here is a part of the selection.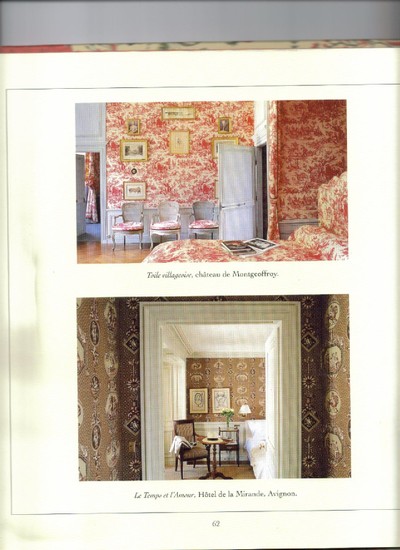 Braquenié's Room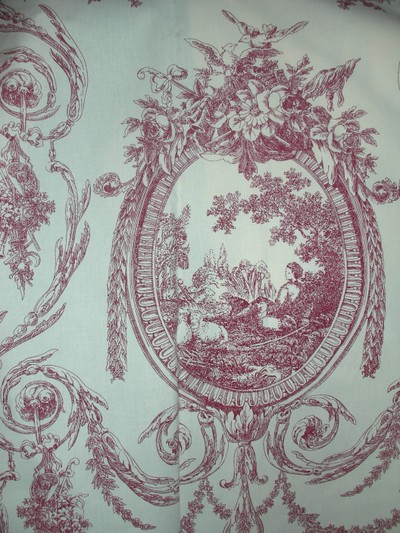 Toile de Jouy of Lelièvre , 55 euro by meter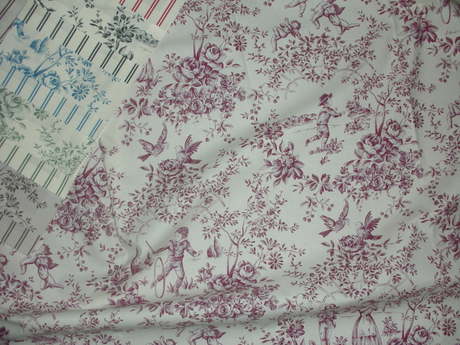 I love to mix stripes and Toile de Jouy . It makes it more modern . This one with chilren playing is called " Parc Monceau" price : 30 euro / meter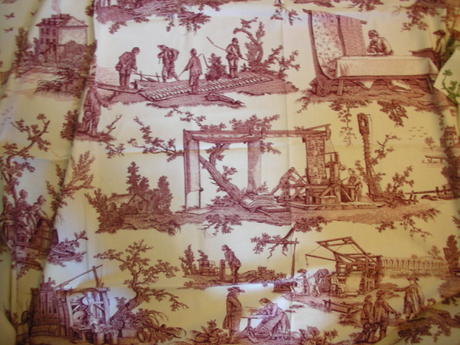 Travaux de la manufacture , I Love the stories telling by the Toile de Jouy
Here it is from Braquenié 's Firm 103 euro /meter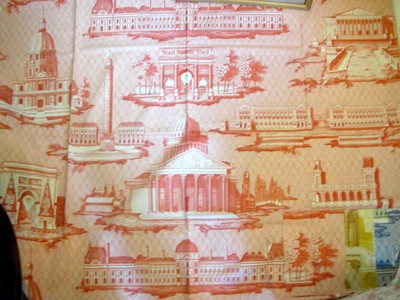 I love this one with th monuments of Paris , in each toile de Jouy there are several colors .113 euro/ meter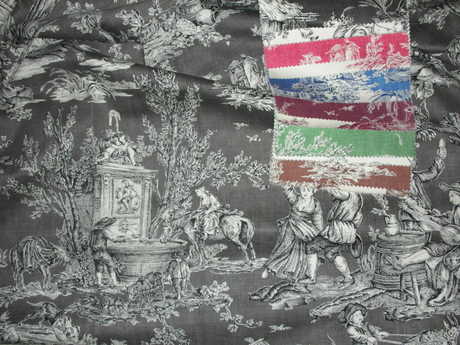 P . Frey's Toile de Jouy 62 euro /meter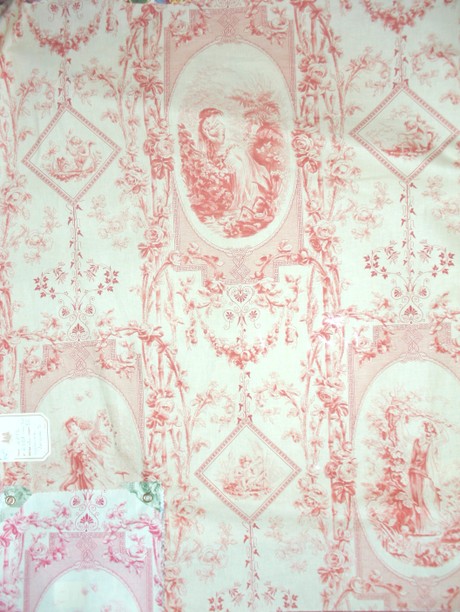 Toile de Jouy style art nouveau . I love this new way of Toile 80 EURO / meter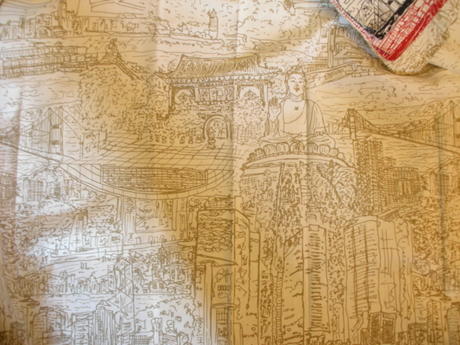 I LOVE THIS MODERN TOILE DE LOUY OF PIERRE FREY CALLED HONG KONG 60 EURO / METER