Alberto Pinto is one of my favorite designer . Don't ask me WHY because I don't know , his ambiance just let me feel confortable .
Last year I was so so so Happy that he joins Patrick Frey to create some design for Frey's fabrics.
I was in heaven both Patrick Frey and Alberto Pinto ...It is just the best
Last year it was a 50's kind of fabric , it was gorgeous .
But this year , it is just unvelievable , it is a Pinto's entire collection of indoor and OUTDOOR fabrics . That means you can have an Alberto Pinto's spirit around in your garden ...or around your swimming pool , Maryam imagine when your swimming pool will be just the color you want , the last touch will be thinking of little things like " Pinto's fabrics"
It is a morrocan inpsiration collection ..it is wonderful .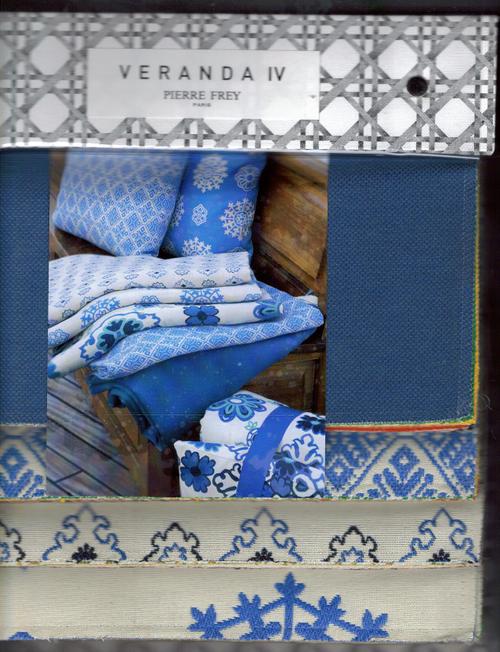 There are several colors , if you want to know more or order it contact me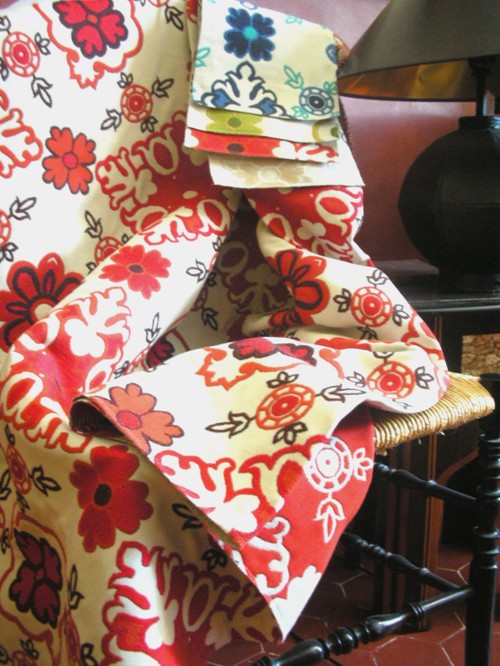 Another Pinto's fabric for Pierre Frey , this one is a big pattern .Merzouga : 130 euro / m
to order it contact me
All this collection is wonderful because it is washable , have you evre imagine that in your dreams , an Alberto Pinto wonderful fabric which is washable !!!!
It will look fabulous in any mediterranean decoration
You LOVE IT ..YOU WANT IT ...YOU CAN HAVE IT
Because I want to talk to you about something special you can order all the fabrics you want and IT WILL BE 10 % OFF .
2 days ago , Vicky contacted me to know more about Frey's fabrics , as she said , she would be in Paris in October and wanted to bring back some fabulous fabrics with her . I talk to Frey's showroom and they told me that anybody can order fabrics but anyway it will have to be shipped from their factory to the USA .
So I've thought why not helping everybody to have its fabric from France right now , and I will help with 10% off . You will have to add shipping.