By reading yesterday a post of Jackie . I've thought about sharing one of my addiction with you.
The doctor told me there are not any medicine for this one ...never mind
Jacky wrote about Houles and Van Lathem Inc , I wanted also to talk about the best french trimmings company :
"They are at the service of the French Chateaux since 1818 , It is to this day the unique and privileged partner of national museum for restauration works and also the associate of the most prestigious names among decorators and furnishing fabric designers."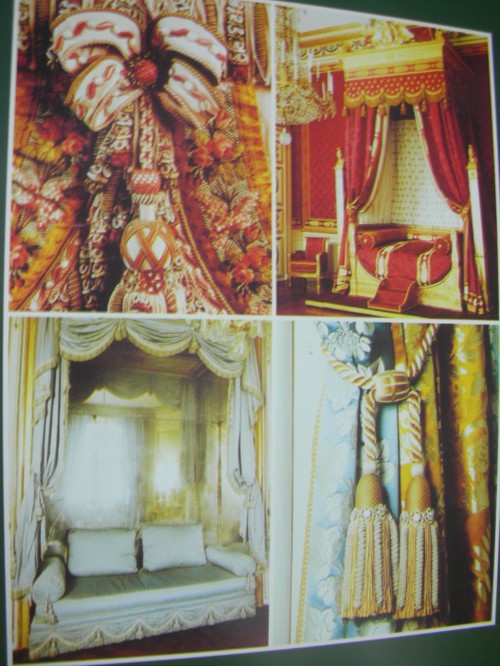 One of my favorite Declercq 's passementerie is hermione collection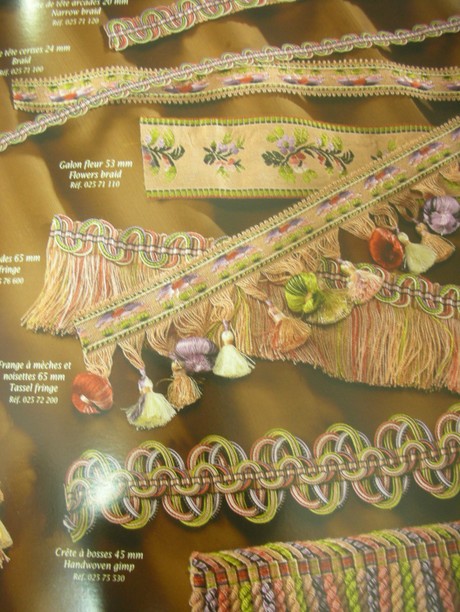 Then I also love the Perse one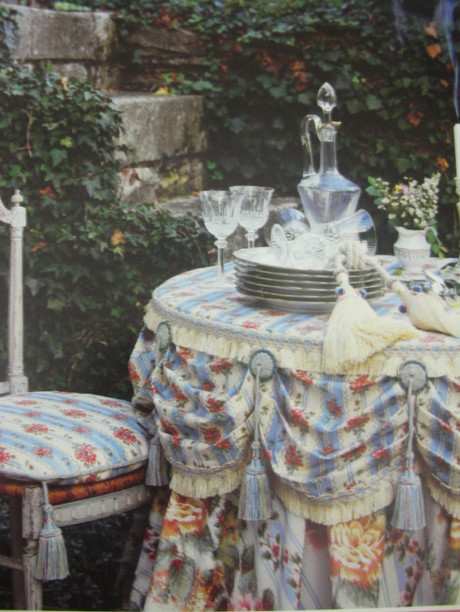 Looks like Marie Antoinette's diner ...
Then trimmings more modern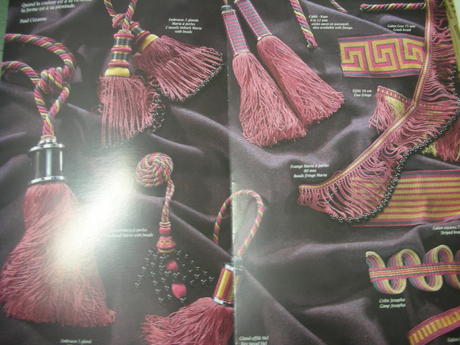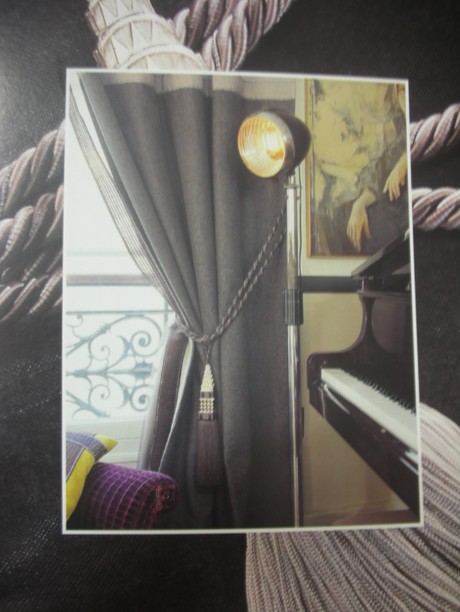 I'm sure , Patricia is going to love this one . I do too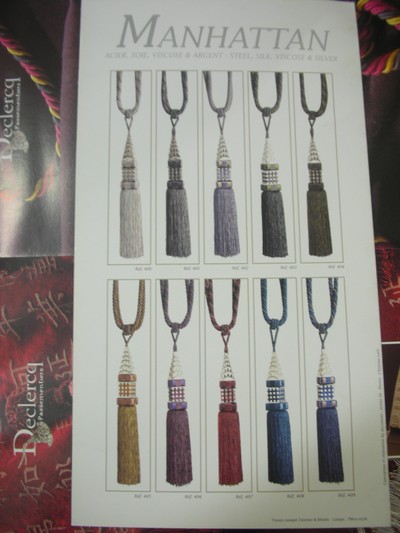 I love this curtain loop inspired by the Empire State Building . It will go perfecly in a modern or art deco decoration
Well after this discovery . I'm going to show you some trimmings I have in my show room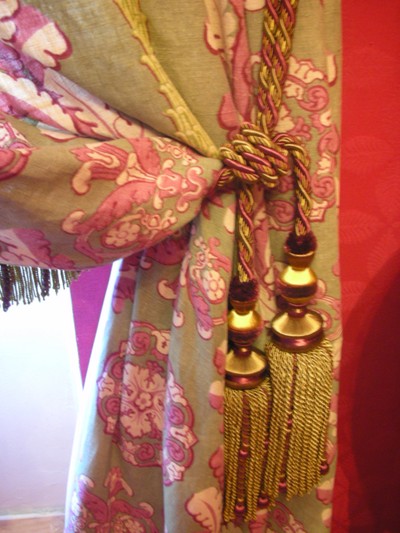 Trimmings in my purple bedroom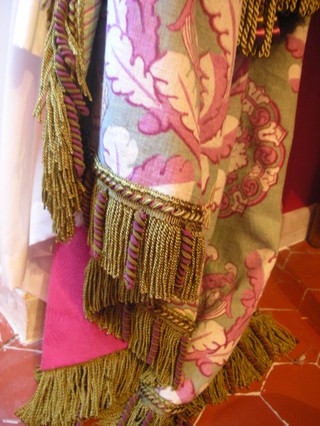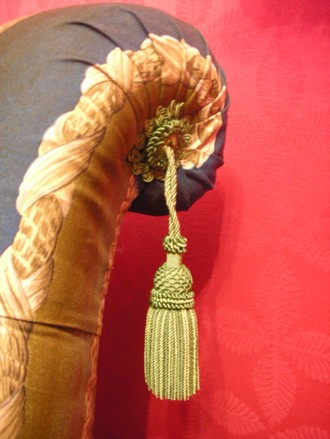 trimmings called " cartisane" on a Napoléon III chauffeuse in my show room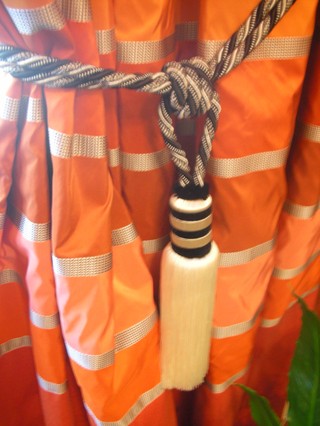 In my living room with my silky orange curtains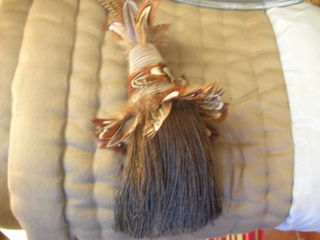 My addiction is so important that I even put trimmings on the walls ..YES
they are from Houles and they are glass pearls