I'm working on my christmas decoration .
Today I've done one of my window .
The 1st step was to use a piece of furniture , I bought and that I love
I love it because
it is very 50's
very glamour
and very Chantal Thomas' style
It is a big kind of sideboard in iron and glass and mirror
It is wonderful
You will just guess it as the picture is very hard to take
Around this piece ,I 've tried to choose so girlie and glamour things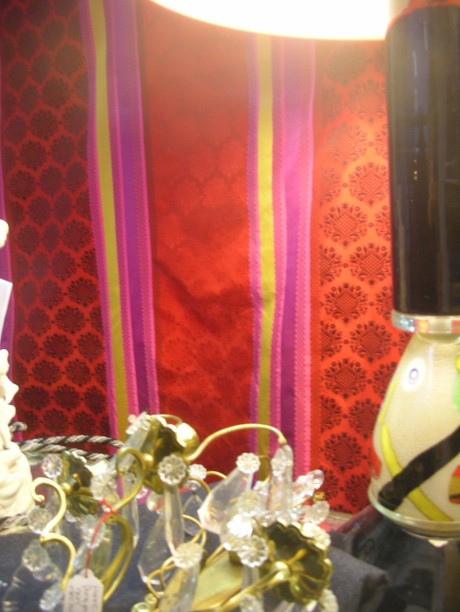 detail , behind the sideboard you can see a DG silk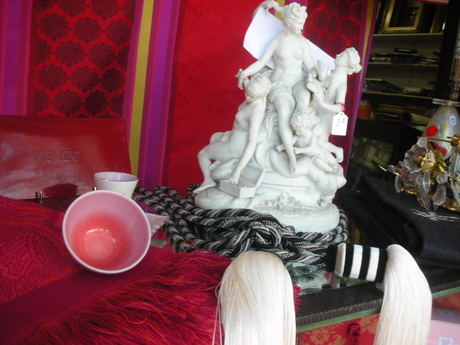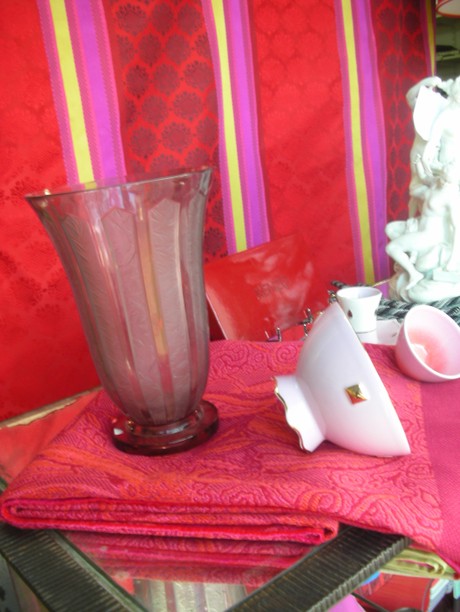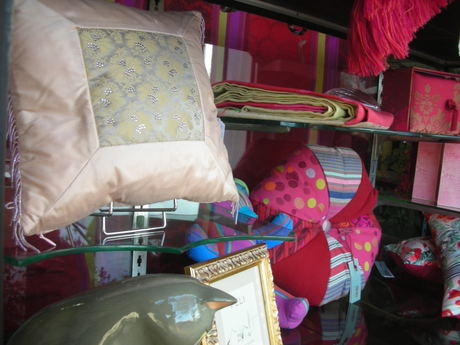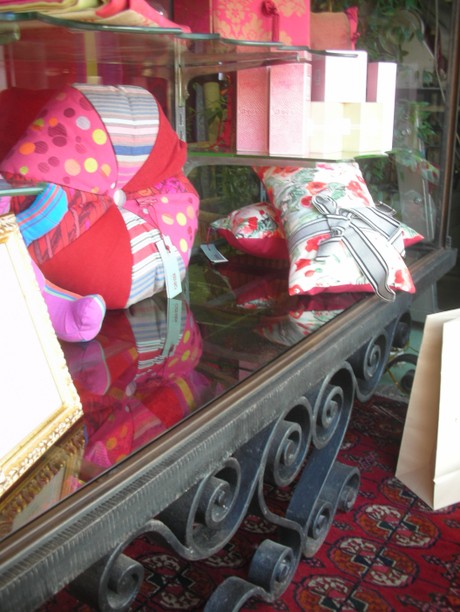 Look at its wonderful iron leg and every glass shelves are very well cut with a special design , this piece of furniture was in a beautiful old fashionned " patisserie"