Should I choose some antique pieces from my shop to dress up for halloween ! I have some ideas, what do you think about them ??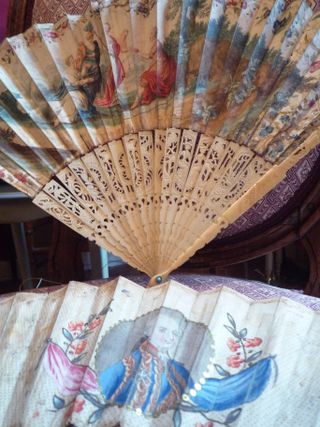 should I hide my mouth with a beautiful XVIII th century fan ?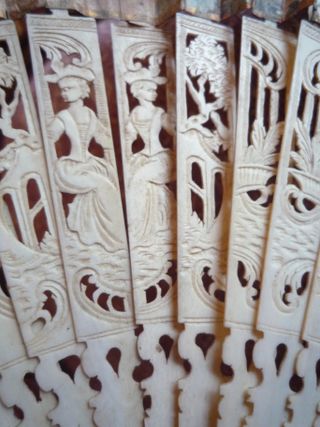 lace of ivory from one of the fan ! It is so delicate
a gentleman on my fan
then I've thought about a sophisticated purse ...I could dress up like a marquise or a " dame de qualité " or may be a princess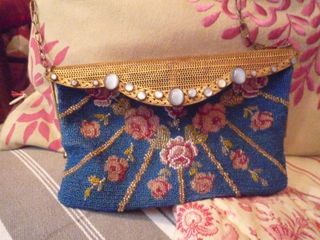 Or should I use this piece ?
Let's discover it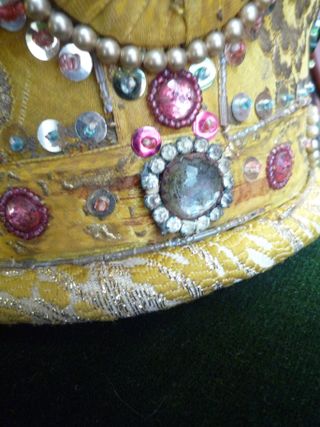 do you know what is it from ?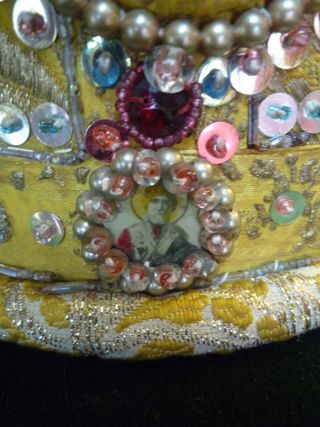 another detail ....
have you guessed ????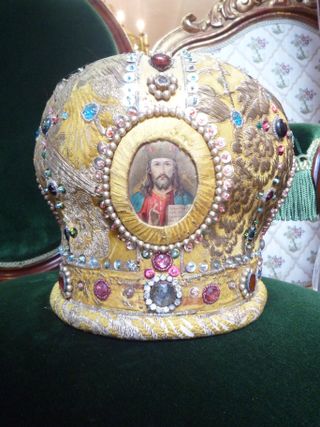 I think I want to wear this XIX tiara ...this is a beauty
Every piece of this post is available in my show room, for price or information, contact me