I don't go often to Paris but when i go there I'm happy because it is a new breath for me , a large source of new inspiration .
Paris is so surprising , I love to look at new shops , at architecture and more.
here I'm going to share a part of what inspires me this time.
For me Paris is : art de vivre, savoir faire and "un je ne sais quoi "
Marcy asked me about bridges , and I love the ambiance and atmosphere on the bridges of Paris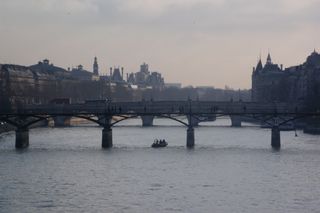 shops with name I haven't heard before :
orchideiste :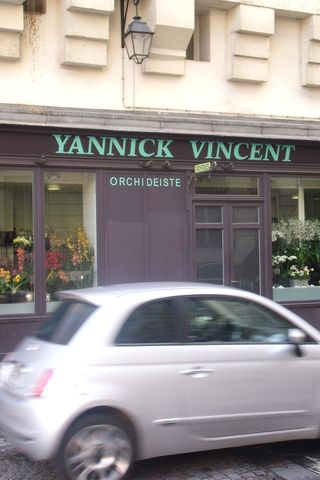 boutique of rêve à porter instead of prêt à porter
I love the dress on the left (it inspires me , you know what I mean)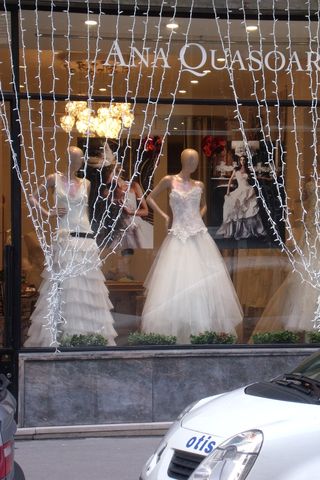 the well known and incontournable Puces de Vanves ( I bought some nice pieces )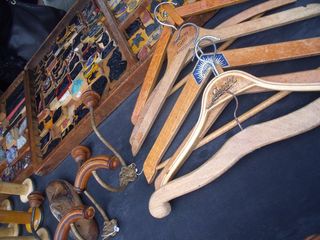 a lot more things inspire me but it will be the topic of others posts
I want to end but a very INSPIRING meeting :
a meeting with others bloggers : all from the states
It was so interesting to meet them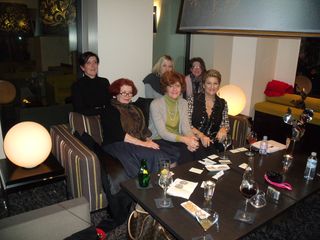 from left to right:
seated on the coach :
Maryanne from beadboard up country her charming husband took the picture
Sarah from youngblood interiors
Jackie Von Tobel from jackie blue home
On the backgroud :
Me
Rebecca from custom interiors  by Rebecca
and
Tammi from Intérieur le Nair
My next post will be about Maison et objets and about how it is forbidden to take any pics from this show ( don't worry I took some )
about the new collection of fabrics of Pierre Frey ( an my meeting with him )
collections of Designers Guild
the new brands and inspiration I'm going to sell
and a show room that I love : une maison de tradition : la maison Prelle