For me, the old french coverbeds have so much charm.
I'm not the only one, Indeed these fabulous coverbeds inspired factories such as Blanc d'Ivoire  ,Villaret  and ....
But for me the old ones are special , they tell us something , they are handmade with different technics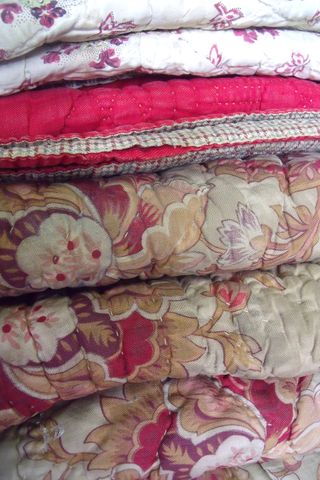 big flowers patterns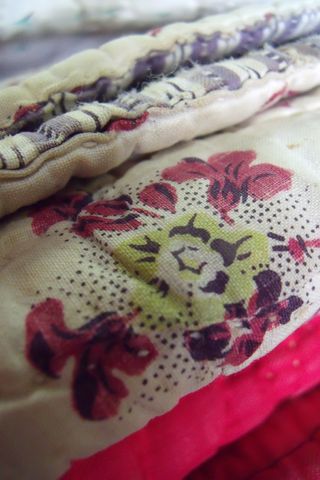 small ones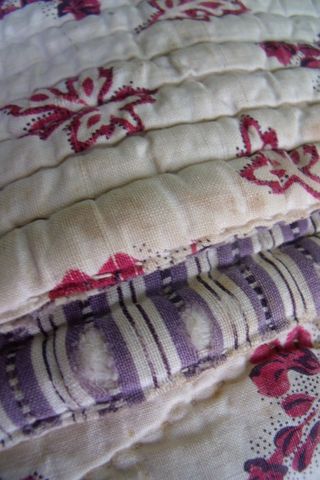 flowers and purple stripes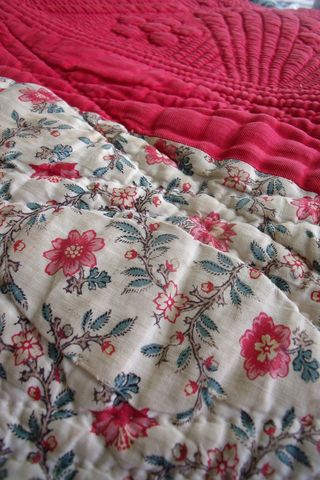 one with a lot of charm , a part of this coverbed is made with Boutis technic ...