Last week I told about my redo in my bedroom .
I have to tell you that before  I was "madame Couleur " ( Miss Colors )
I love pink ( my wallpaper in my hall) I love orange ( my curtains in the living room)...
I had to redo my room for several reasons and I told myself I have to paint the walls : white
Everybody until my clients didn't believe me , they told me with all the colors you use and you love , you are going to use plain simple white  ( YES I DID)
and for the shades, I wanted something simple , so I choosed something from Designers Guild ( of course)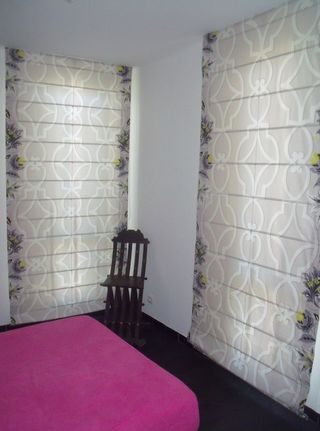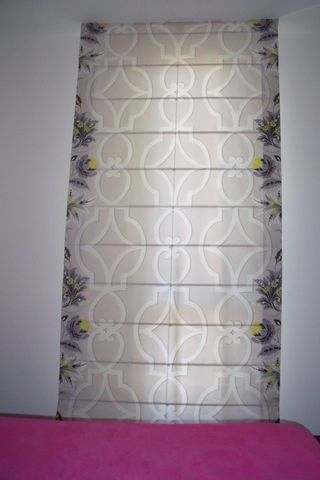 it is beige , white , grey , and black with a touch of green
so my headboard is not ready but it will be a beautiful velvet striped fabric with beige , white,greay and black and allt the little decoration as lamphshades will be green ( I'm still looking for what I want)
i will post a picture of my headboard when my dad will have done it !