When it is the week end you live in Provence , you love antiques and you are an antiques dealer .
What do you do ?
Do you go to the beach ( sometimes)
or Do you go antiquing ( chiner ).... most of the times you choose antiquing.
And when you are lucky that your fiancé and family go with you , this is a perfect day
You know a special "vide grenier" in a monastery. you know well this place you have already been there so even if it is hidden you find you way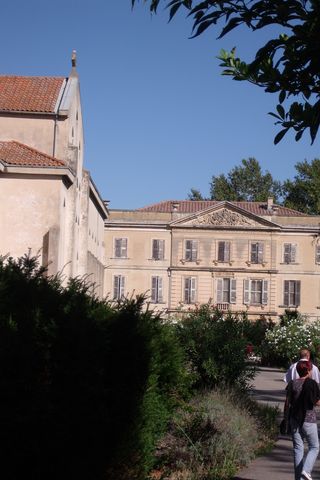 And you are not alone
it is a beautiful place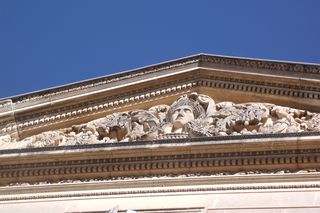 before the doors open you visit the outside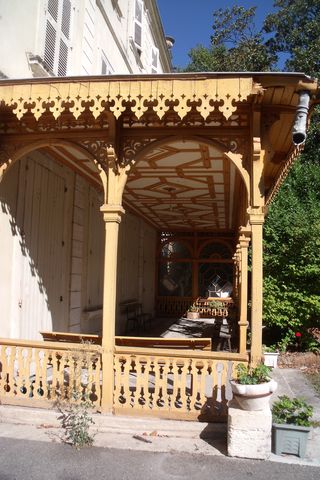 a beautiful terrace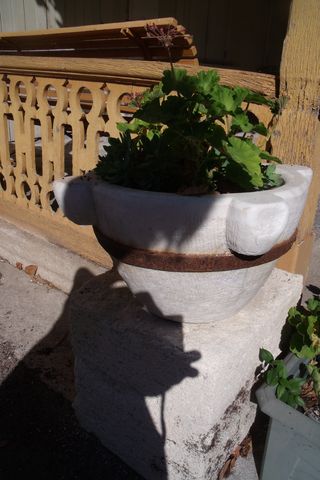 love this huge marble pot but it was not for sale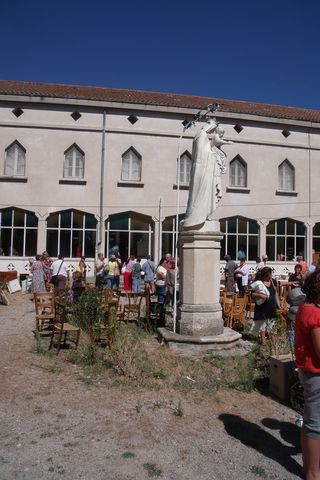 what a fabulous place , full of treasures and of poeple

the upholsterer's daughter ( me) didn't came back with this antique tufted beauty but I wanted
Are you wondering what I found ?
religious things , for sure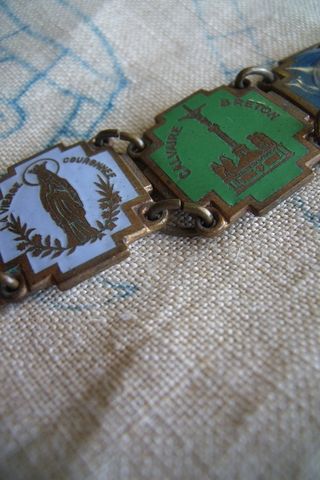 some china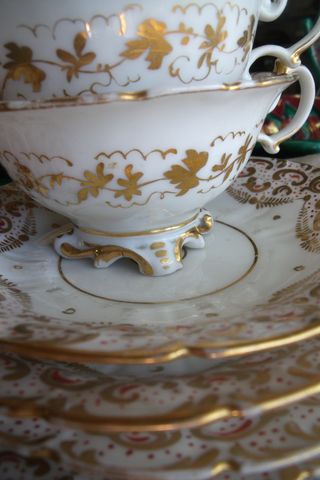 gilded tea cups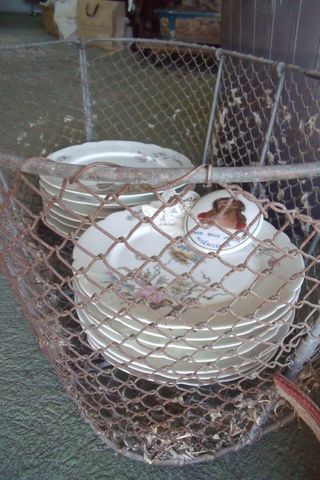 basket full of treasures
This kind of hidden place if my favorite spot to go antiquing