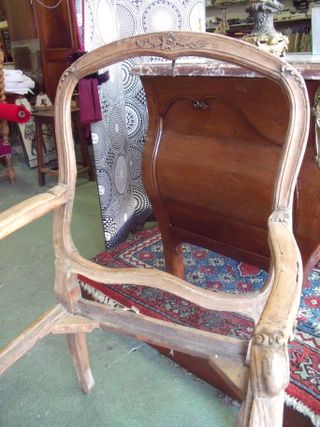 photo : original XVIII th century armchair : fauteuil à chassis ( I'll translate later)
Every time I have to choose for the shop , for the show room  it is the same question :
which fabric to choose ?
velvet or silk ?
Cotton or linen ?
plain or graphic ?
Classical or modern?
beige or red ?
Paisley or suzani
If it is really , it is colorful with ethnic design : Suzani is my favorite
but whar would you choose for this special armchair , I'm waiting for your advice ....