TODAY in france we are celebrated the feast of Saint Amour ( LOVE )
So it is the perfect day to celebrate the feast of my family .
You have already " met" my DAD YVES , let's remember his work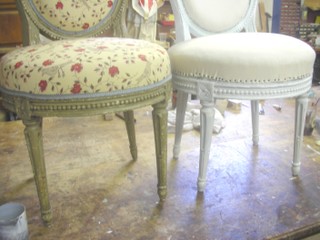 Before and after : original XVIII th century Louis XVI chair with its original sheen ( on the left ) and the same chair but unfortunatly my dad will have to give a sheen to it .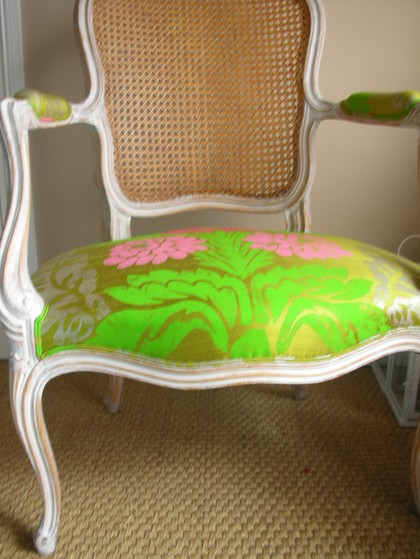 My dad's creation : a Louis XV style " cabriolet" with a modern Designer Guild Fabric and he made the patina
my SISTER CLARISSE , let's see what she can do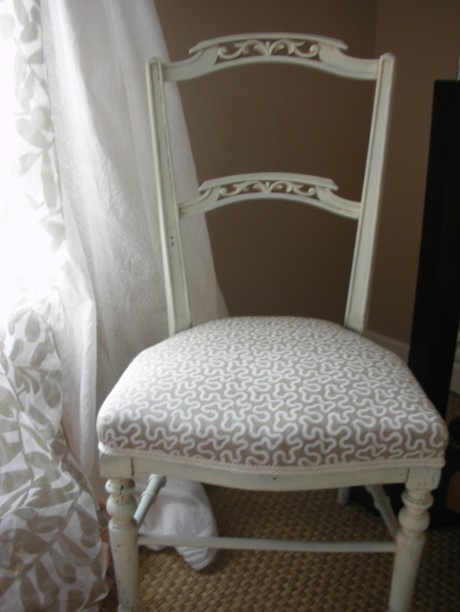 THAT IS CLARISSE'S FIRST WORK THAT IS TO SAY FROM THE 1ST STEP TO THE LAST
PATINA ,UPHOLSTERY .... ISN'T SHE TOO GOOD ????
but I haven't told you antyhing about my MOTHER .
AS we say in french (I 'm going to translate it) I've kept the best for the end . Well they are ALL the best
Let's talk about my mother
She's a fairy ...she has "doigts de fée " (nimble fingers) as I have already explained you for my sister.
She sews all day long and she has such a good taste with a mix of techniques
She knows how to make a dream becomes a reality . She is not just an interior decorator , she creates .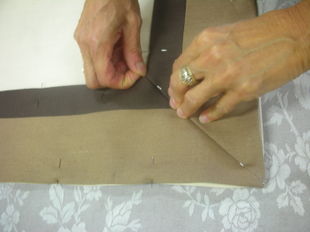 she has wonderful hands ...She is sewing a strip on an entire handmade blind ( we call it store bateau)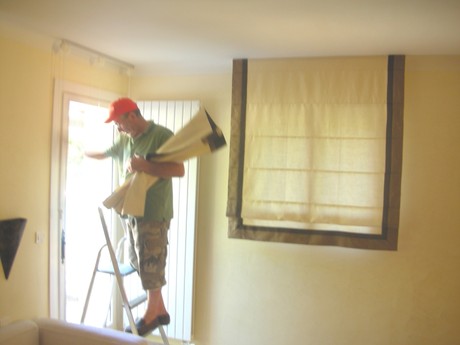 here is the result . Look at my dad , he looks so young ...Well sorry for these bad pictures.
they are great upholsterers and interior decorators but not good photographers
I will show you more pictures of this remodeling in a next post
BONNE FETE AMOUR