In Bangkok ( or in Thailand ) you have the choice between diferent transportation
In Bangkok , the most usual is : Motobike .... BUT
FORGET IT
you can also take pink taxis ... that's the one I use the most
or Tuk tuk ( pas cher , pas cher ) ( not expensive , not expensive)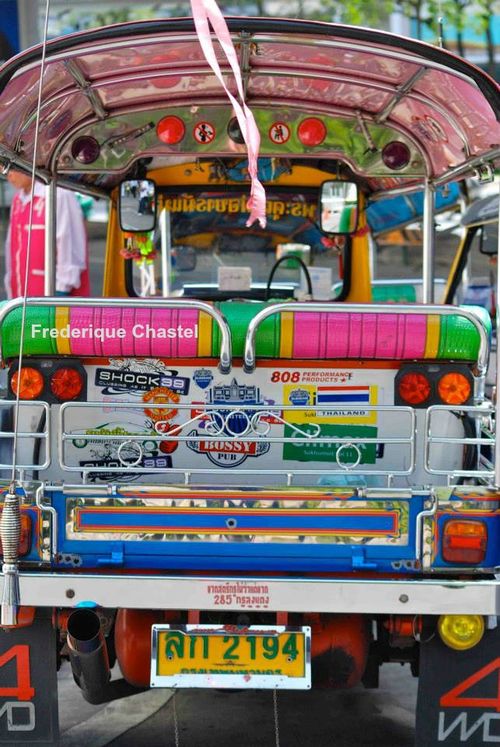 tourists love it but when you live here in Bangkok , you don't use it often because of the rain season and the pollution .
I usually use it with my son (3 years old ) , it is like a carroussel ride ( and less expensive)

You can use boats and it can be a great idea when the roads are blocked .
The best is the Chao Phraya express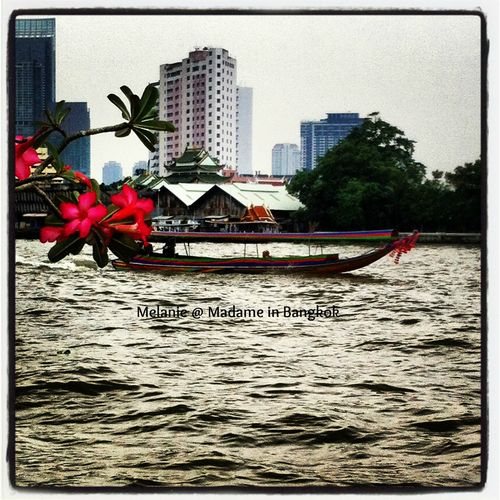 If you are brave , sports or reckless . You can use a bike ..
I love the way they ride sidesaddle ... so elegant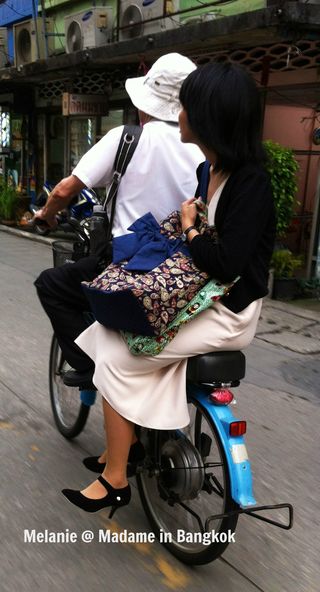 You can use vintage cars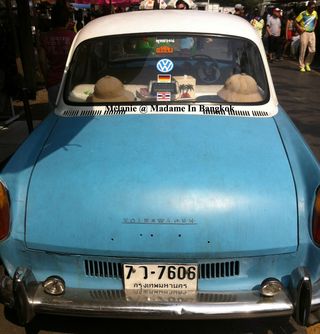 If you are more fanciful , you can choose this one :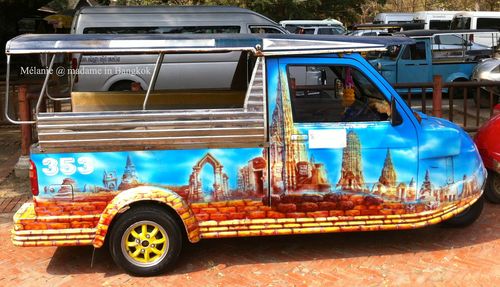 a tourist "tuk tuk" in Ayutthaya
or even more exotic
YOU , which one would you choose ?
UPDATE
Yesterday , I choosed one I sually hate