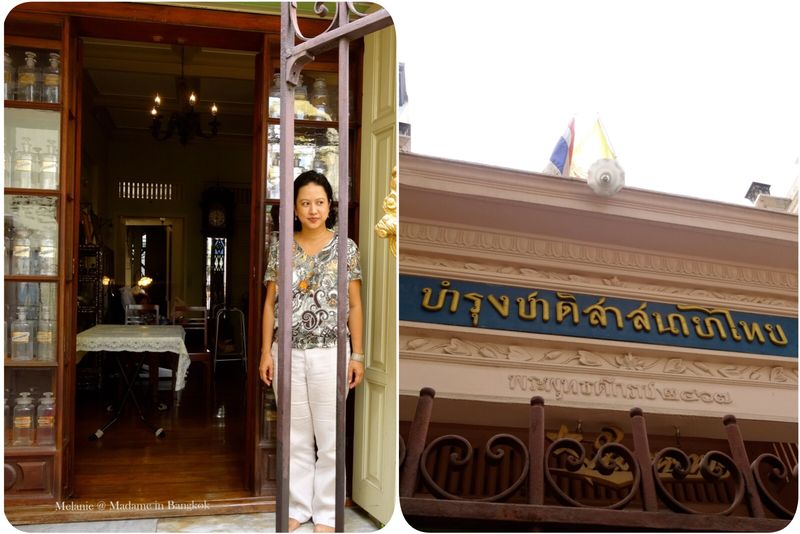 Khun Phasinee Yanotai welcomes you in her ancestral pharmacy
Khun Phasinee is the great grand daughter of Mo ( Dr) Waanrodmuang , a thai traditional doctor whose herbal remedies were very popular during the reign of King Chulanlongkorn( Rama V)
Khun Pasinee Yanotai vous accueille dans sa pharmacie familliale
Elle est l'arrière petite fille du Docteur Waanrodmuang,
un docteur de médecine traditionnelle thai dont les remèdes étaient très célèbres sous le reigne du Roi Chulanlongkorn ( Rama V )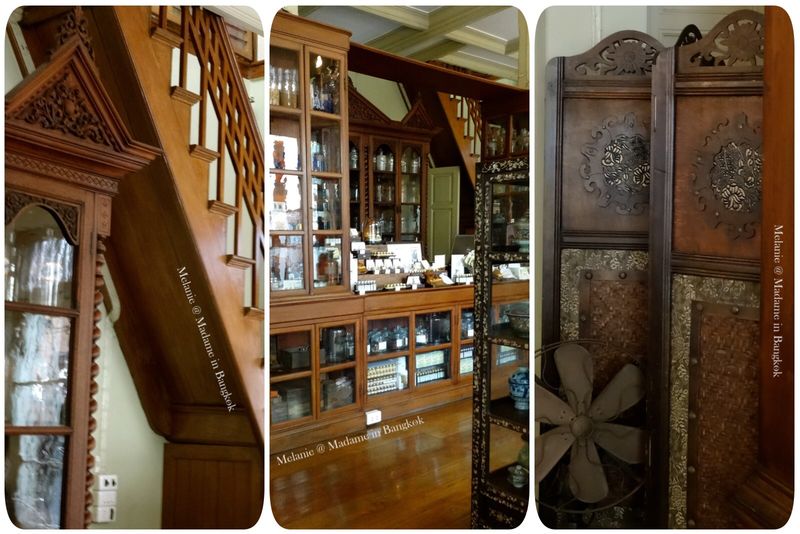 The pharmacy was built in 1924 and Khun Pasinee renovated the beautiful house that was a former clinic and it is now a shop and a museum
La pharmacie a été construite en 1924 et Khun Pasinee a rénové cette jolie maison qui était au départ une pharmacie mais aussi une clinique et qui est maintenant une boutique et un musée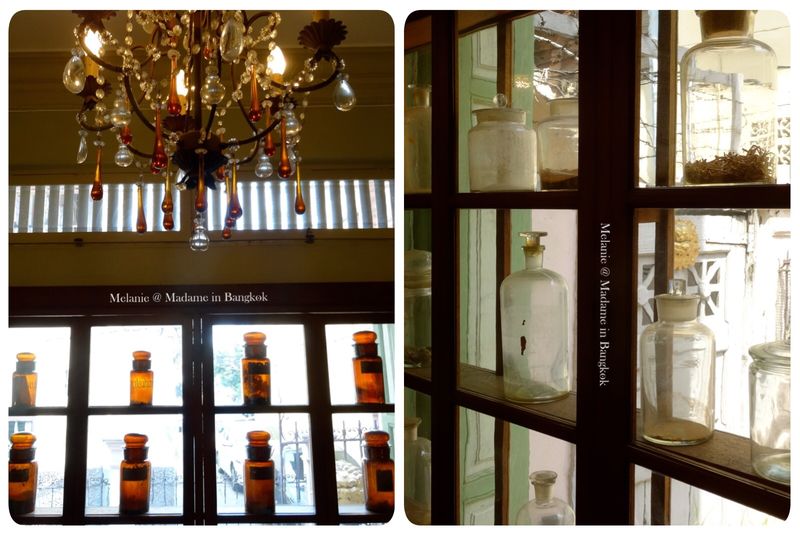 old fashioned pharmaceutical tools
anciens éléments d'apothicaire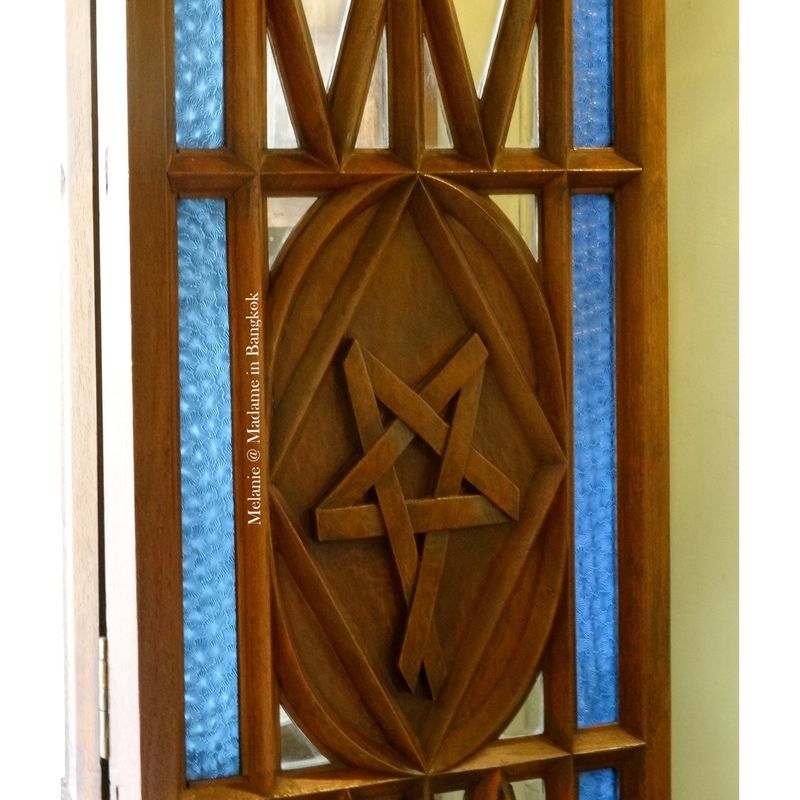 This is a star you can find on the door of the pharmacy
This star was a trick that was put on the top of a medicine bowl to aware people medicine was inside and to not touch it
C'est une étoile que vous pouvez trouver sur la porte de la pharmacie . L'étoile était symbole fabriqué en bambou que les apothicaires posaient sur le bol dans lequel ils avaient confectionné leur mixture et il indiquaient avec ce signe " ne pas toucher "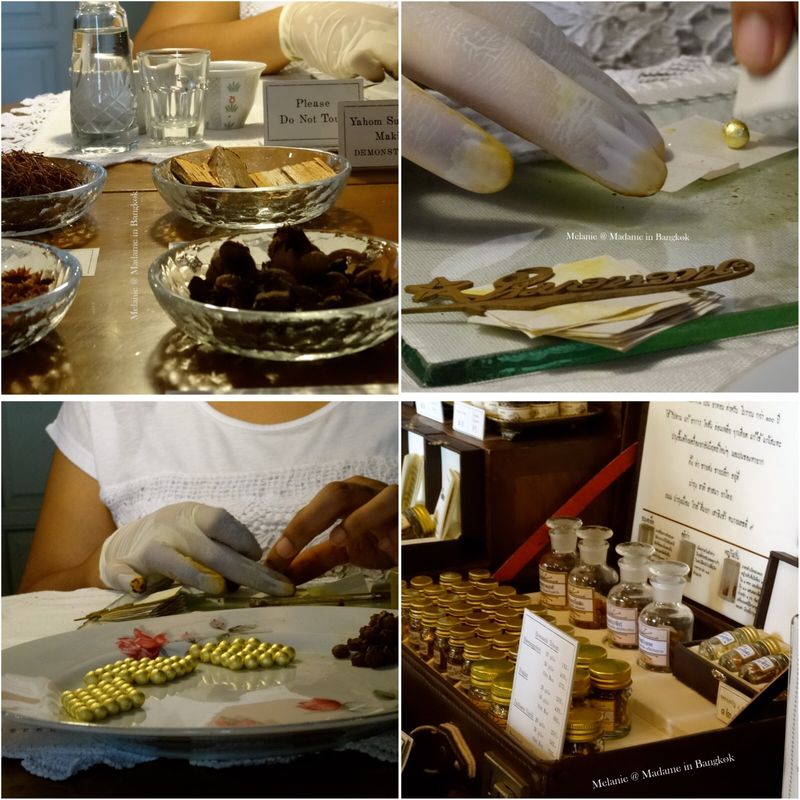 Khun Pasinee founded the Mowaan label . Nowadays ,the pharmacy offers a selection of " yahoms"based on 4 original formulas .
Khun Pasinee a fondé le label Mowaan . De nos jours , la "pharmacie" offre une sélection de " yahoms " ( " potions ") basée sur 4 recettes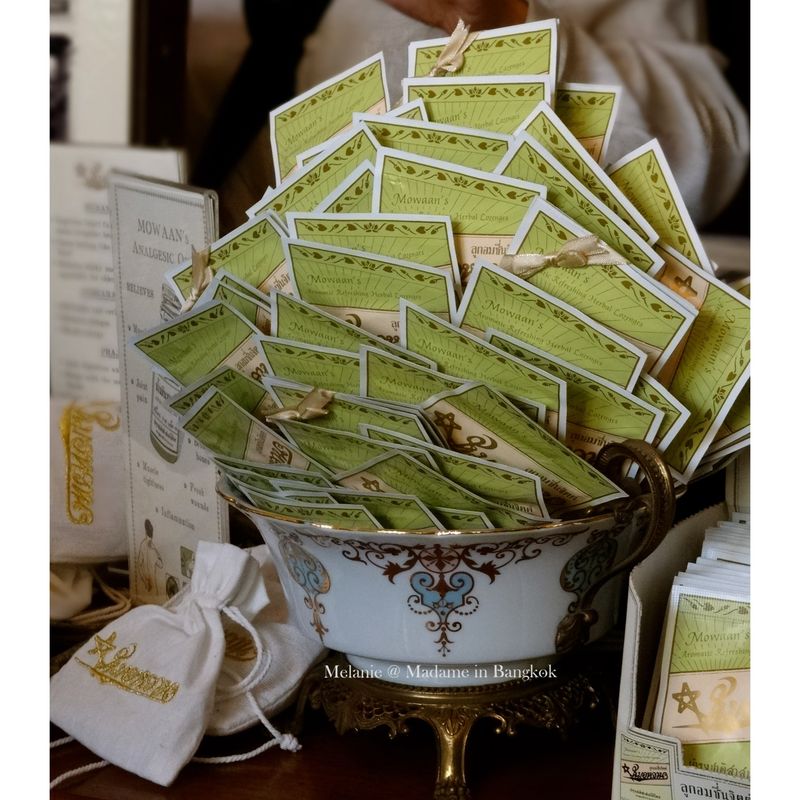 In these green paper bags , you will find little herbal pills which help digestion .
Dans ces pochettes vertes , vous trouverez de petites pillules qui vous aideront à digérer